Hors-Tempsia is an independent art space located inside the sharp lines of a 1930s villa  near the Vallée des Artistes in Linkebeek, where founder and owner Agnes De Man will host exhibitions of work by individual artists and groups from May 2015 onwards.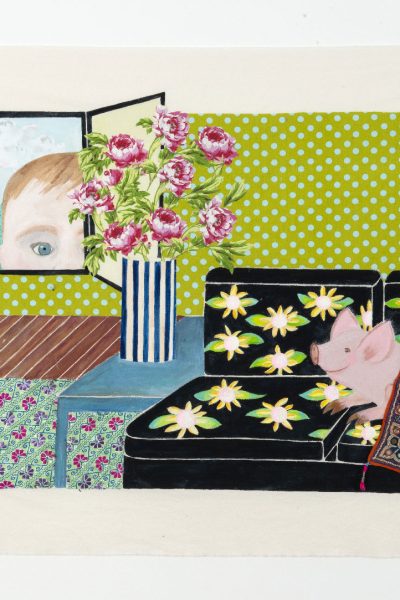 Zoo
09/10/2022 — 23/04/2023
During the first lockdown, when the whole world stopped, Agnes De Man withdrew into her workshop where she painted light portraits of people with their pets. She also sculpted animals using resources such as fabric, papier-mâché, wood and recovered materials. 
These works have now resulted in a fresh, cheerful participatory exhibition in which animals take centre stage. You are warmly invited to come and see.
This work by Agnes De Man may inspire other people, other artists. So everyone is welcome to come and work on this theme individually or in group workshops. We will then exhibit all the works together in the spring.
Hors Tempsia
Hollebeekstraat 19
1630 Linkebeek
België
contact@hors-tempsia.be
Open on appointment.
+32 (0) 478 45 63 96