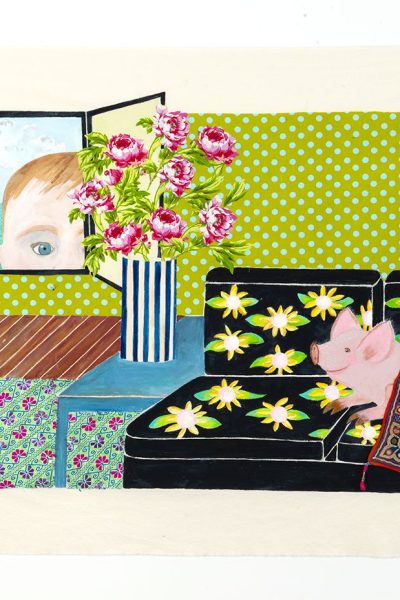 Zoo
09/10/2022 — 23/04/2023
From Sunday the 27th of November the participatory exhibition 'Zoo' is expanding with work from  Jo Voets and Michelle Naismith.
During the first lockdown, when the whole world stopped, Agnes De Man withdrew into her workshop where she painted portraits of people with their pets. 
On the mode of the fable, she also sculpted animals using resources such as fabric, papier-maché, wood and recovered materials. 
These works, that awaken the child in every human being, have now resulted in a fresh, cheerful participatory exhibition in which animals take centre stage.
This artistic work by Agnes De Man may inspire other artists from all ages and horizon. So everyone is welcome to come and work on this theme, individually or in group workshops. 
You will be invited  for a finissage in the spring to discover the work made by the associated artists.